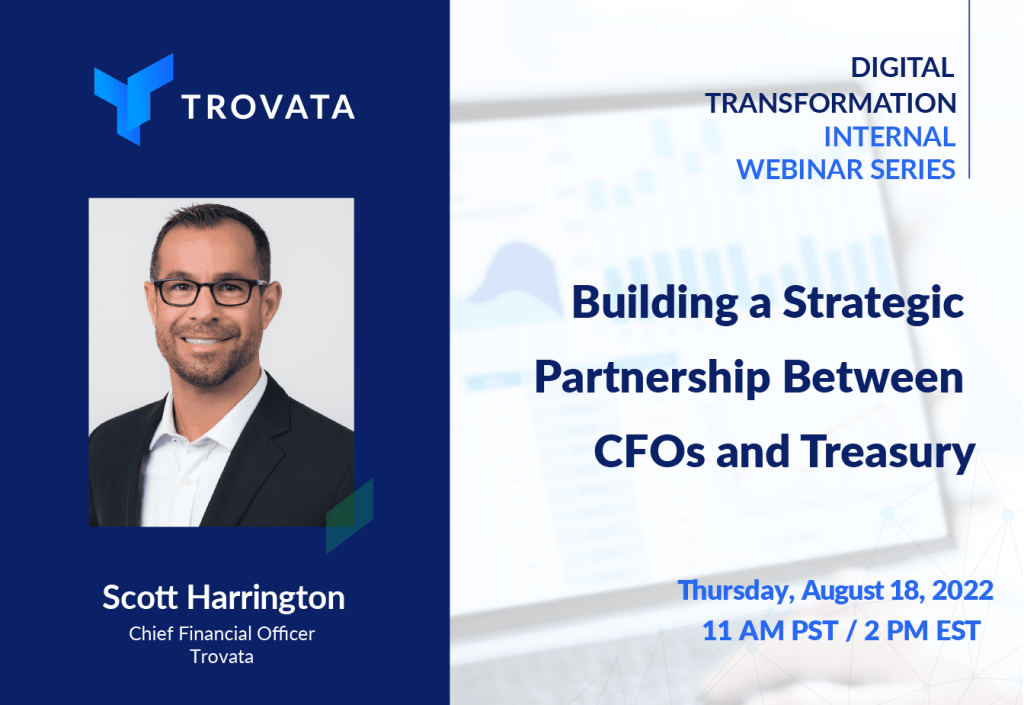 Building a Strategic Partnership Between CFOs and Treasury
Thursday, August 18, 2022
11AM PST / 2PM EST
Register for the 30 minute session on Thursday, August 18 to learn how your treasury can strengthen the strategic partnership with leadership to provide more value across the organization.
Treasury Reporting Demo: Increase Cash Visibility With Bank APls
Thursday, August 25, 2022
11AM PST / 2PM EST
Register for the 30 minute session to see how open banking APIs paired with machine learning and artificial intelligence can transform your cash management. Get a live demo of dynamic of Trovata's reporting and forecasting capabilities that enable deeper cash flow analysis.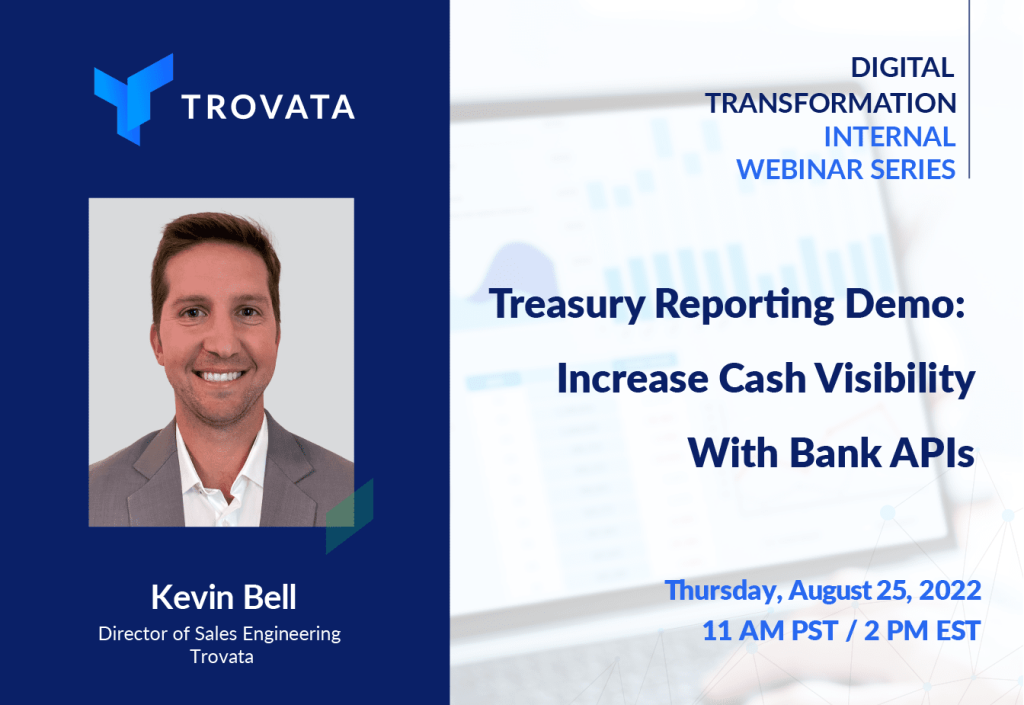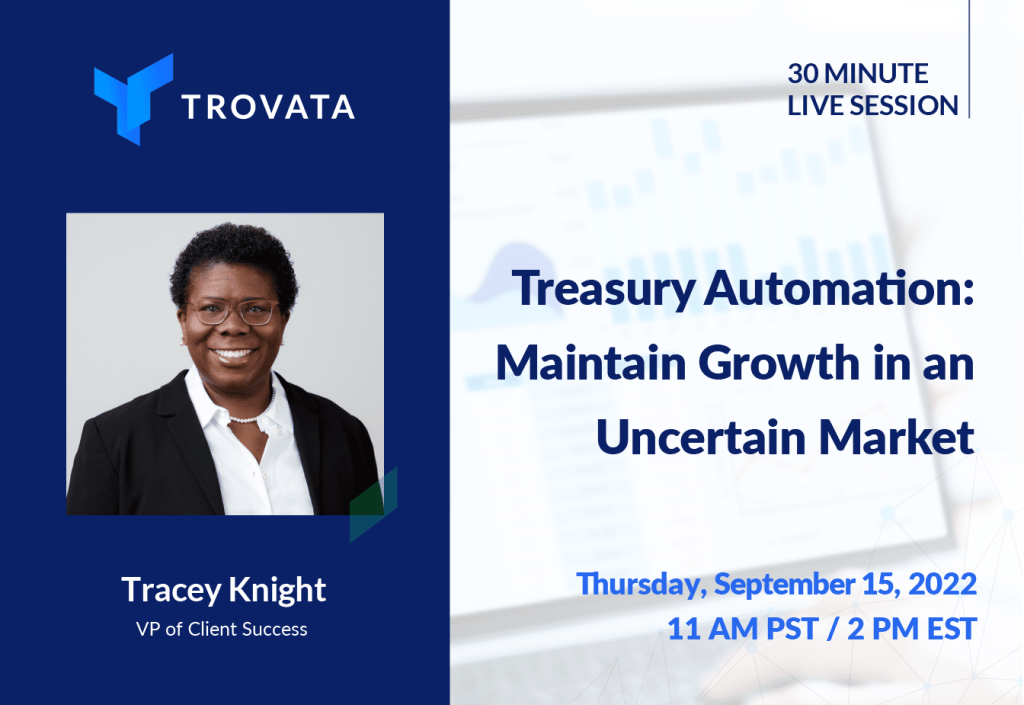 Treasury Automation: Maintain Growth in an Uncertain Market
Thursday, September 15, 2022
11AM PST / 2PM EST
In today's digitized and globalized world, establishing a baseline of automation is necessary to ensure you are making the right decisions for your business. Join Tracey Knight, Trovata's VP of Client Success, on Thursday, September 15th at 2 pm ET/11 am PT to learn how digitizing your treasury can help you better maintain growth, regardless of market conditions.
Cash Forecasting Demo: Richer Insights Using Al/ML
Wednesday, September 21
11 AM PT / 2 PM ET
Register for the 30 minute demo on cash forecasting to learn how you can leverage Trovata's bank APIs to aggregate historical cash data and overlay artificial intelligence to plan for the future.