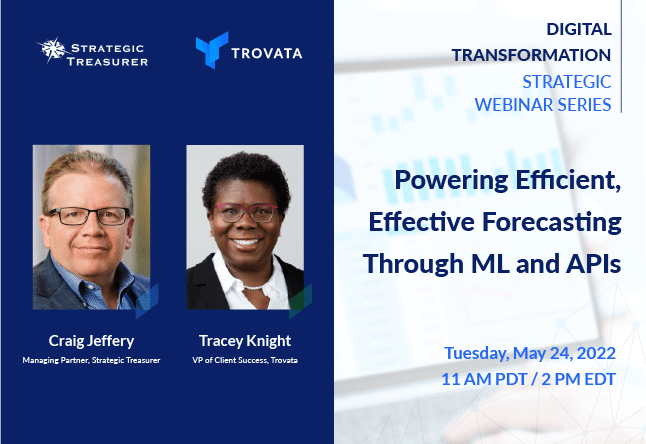 Powering Efficient, Effective Forecasting Through ML and APIs
Tuesday, May 24
11AM PDT / 2PM EDT
Join Trovata's VP of Client Success, Tracey Knight, to learn how machine learning (ML) and application programming interfaces (APIs) can power more efficient and effective forecasting. Details covered will include pattern detection and analysis through ML, APIs and aggregation, and automation and updating, as well as discussing technological expansions into scenario planning and auto-tagging. Register today for the live session on May 24!
Optimizing Bank Relationships & Operational Efficiency
Thursday, June 7
11AM PDT / 2PM EDT
In this webinar, Tracey Knight, the VP of Client Success at Trovata, and Craig Jeffery, Managing Partner of Strategic Treasurer, will discuss strategies and methods you can use to streamline bank account management, optimizing both relationships and operational activity in the face of complexity and growth. Register for the June 7 today!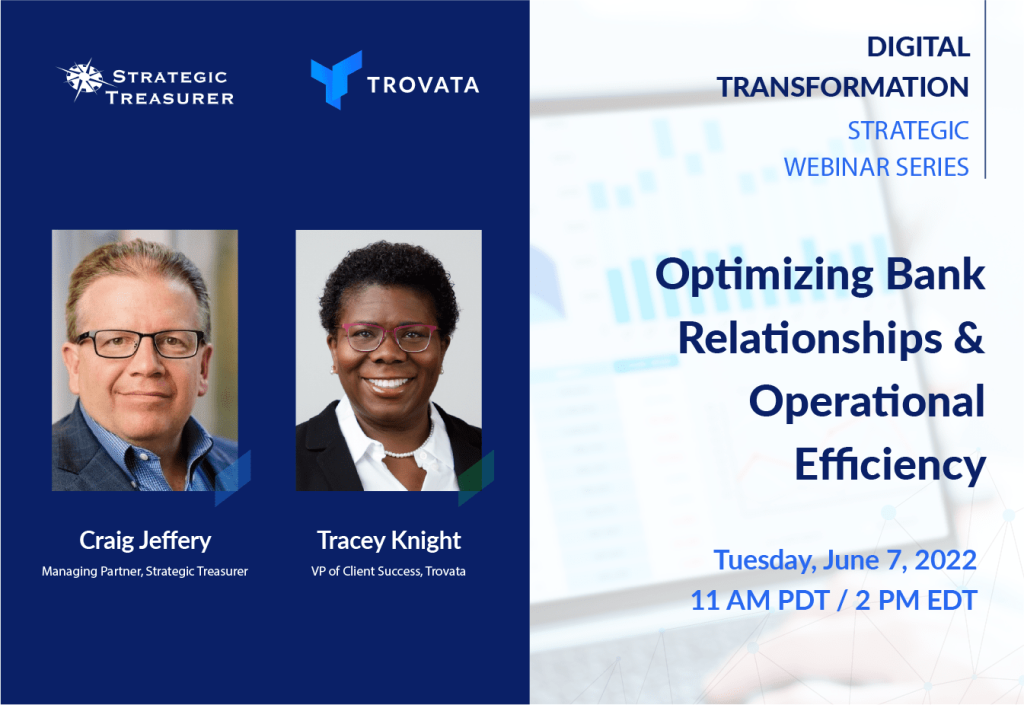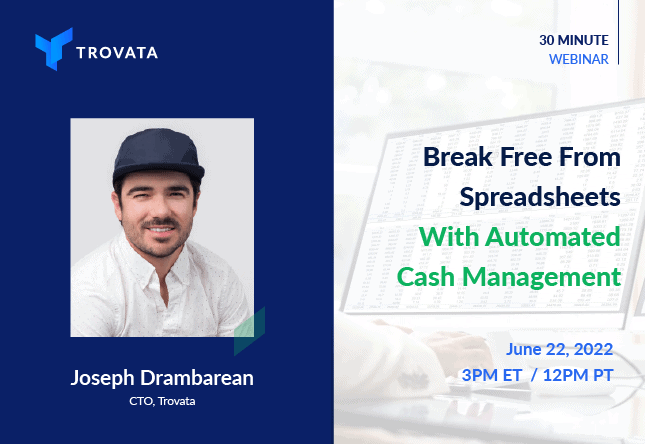 Break Free From Spreadsheets
with Cash Management Automation
Wednesday , June 22
3PM ET / 12PM PT
Join Joseph Drambarean, Trovata's CTO, on Wednesday, June 22 from 3 PM ET, 12 PM PT to learn how you can eliminate tedious manual processes that hold you back – so you can focus on analysis that propels your cash management strategy forward. Register for the webinar today!