How IT Professionals Are Benefiting From Trovata's API Platform
IT departments are driving value to their business by establishing
a dedicated financial big data pipeline with Trovata.
Access all your normalized transaction data in one platform.
IT departments in growing companies can benefit from Trovata's API-connected platform by leveraging ready-to-use bank data without any internal heavy lifting or upkeep.
Trovata's API Platform offers a low-lift, low-cost solution that gives IT professionals the best of both worlds: access to valuable, clean bank data without requiring the extensive use of internal IT resources.
Request a demo to learn more.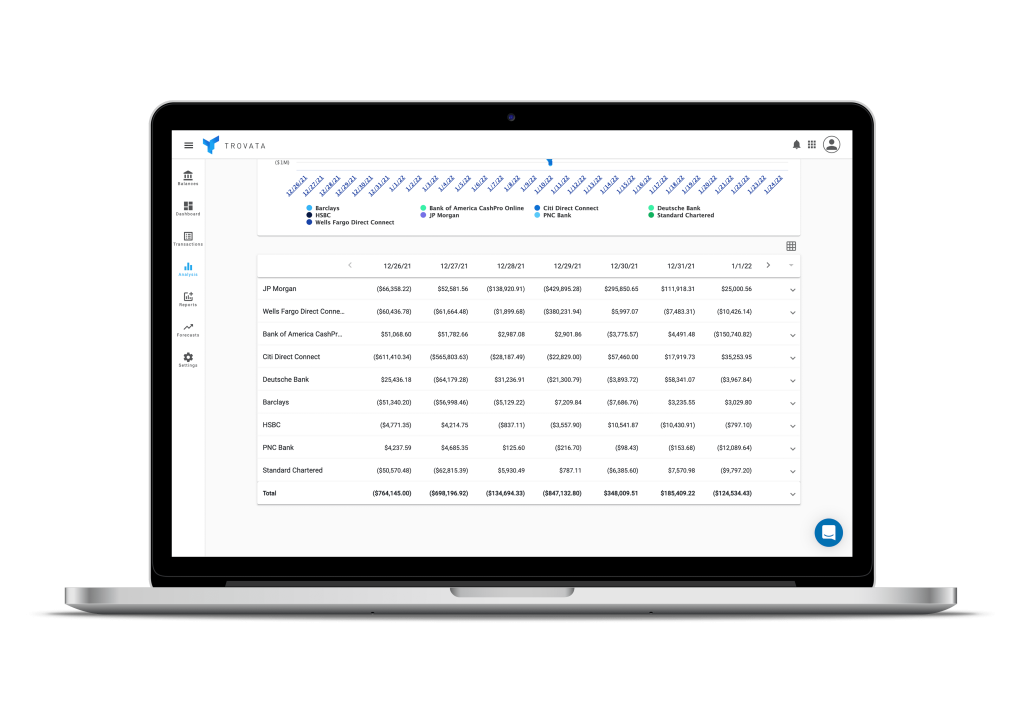 Trovata Can Help IT Professionals With:
Trovata's API Platform provides storage of all your originating bank data in perpetuity, while offering data normalization and elasticity.
Trovata's API Platform handles the heavy lifting of managing ever-changing bank integration requirements saving your thousands of dollars in yearly upkeep and management.
Trovata handles tough bank integrations and gets you up-and-running within a few weeks.
Join Other IT Professionals and Establish a Dedication Big Data Pipeline
Save time and resources by using Trovata's API Platform. Preview the API capabilities today by requesting a demonstration of Trovata.io's API Platform.