How Finance Professionals Are Benefiting from Trovata
Finance departments are automating 100% of routine cash reporting & forecasting with Trovata. Manual processes keep finance professionals from having real-time cash visibility.
Finance departments in growing companies can benefit from Trovata by gaining instant access to real-time cash reports & forecasts, improving crucial cash visibility.
Trovata offers a low-lift, low-cost solution that gives finance professionals the best of both worlds: access to valuable cash insights in as little as three hours without requiring any internal IT resources.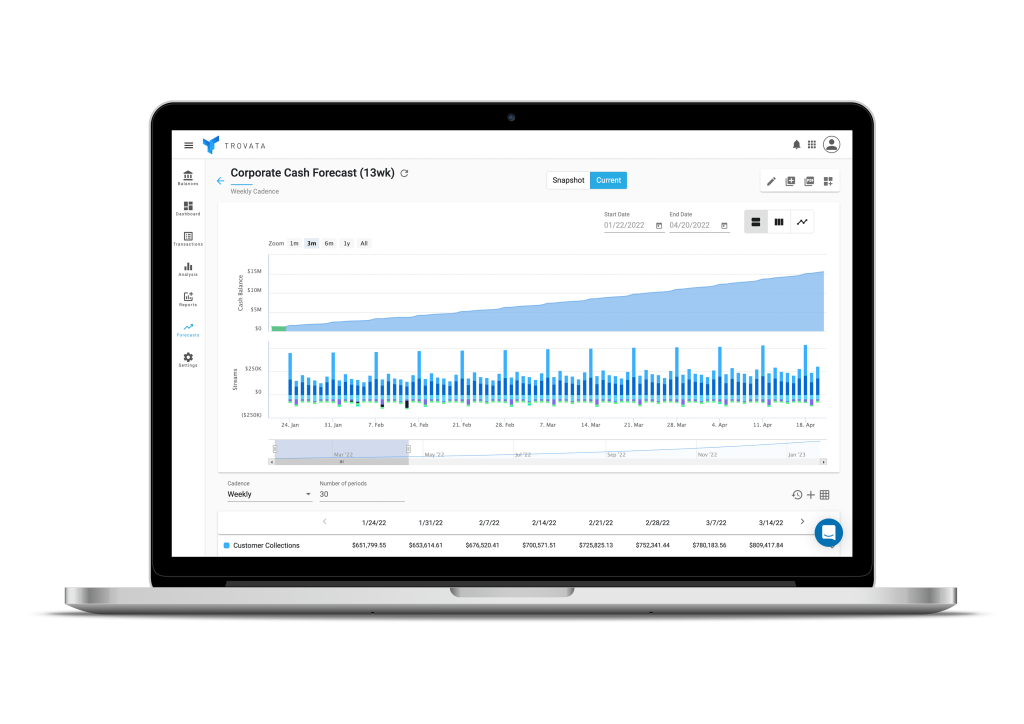 Trovata Can Help Finance
Professionals With:
Trovata requires no implementation or IT involvement.
Get onboarded in weeks, not months.
Book time with one of our cash management experts
and schedule a personalized product demonstration.