How Treasury Professionals Are Benefiting from Trovata
Traditional Treasury Management Systems (TMS) can be costly and carry a long implementation period.
These barriers make it difficult for Treasurers of growing companies to automate tasks, leaving them to rely on spreadsheets for cash management.
Treasury departments in growing companies can benefit from Trovata. Trovata offers a low-lift, low-cost solution that gives Treasurers the best of both worlds: access to valuable cash insights in as little as three hours without requiring any internal IT resources.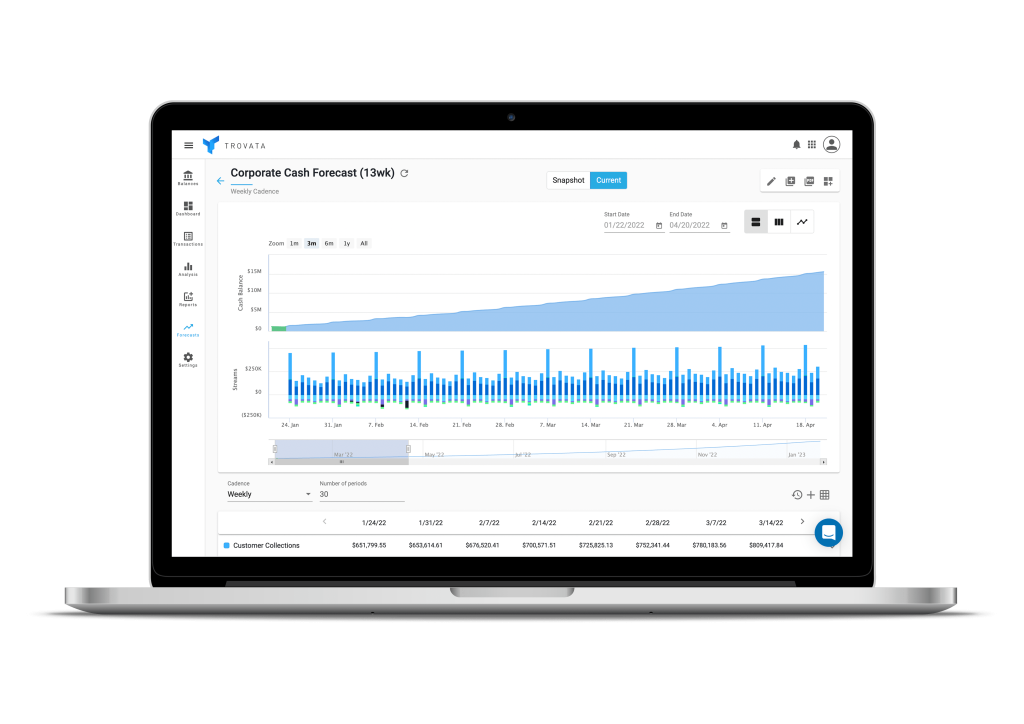 Trovata Can Help Treasurers With:
Trovata requires no implementation or IT involvement. We can even get Accounting departments up-and-running in less than an hour.
Request a Demo to Learn How Trovata Can Drive Automation for Your Treasury Department
Save time and resources by automating tedious Treasury functions.
Preview the system today by requesting a demonstration of Trovata.io.