Money movement.
Streamlined.
Trovata's Payments App enables businesses to move money and initiate Real-time Payments (RTP), ACH, and wire transfers all in one platform. No more third-party payment processors or logging into multiple bank portals. 
US domestic payments can now be sent through J.P. Morgan, Wells Fargo, Silicon Valley Bank, and Bank of America accounts using Trovata's web and mobile platform. More supported banks for Trovata payments are coming soon.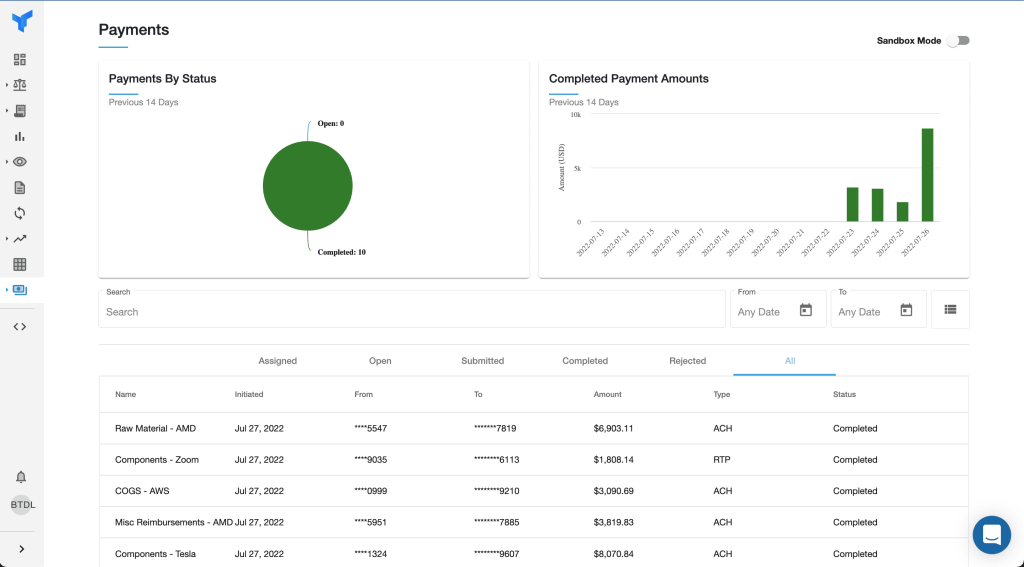 One platform for payments
across banks
The Trovata Payments App provides an easy to use experience for users to create and track payment instructions and pass them to your bank for processing using secure and modern banks APIs. There are no per transaction Trovata fees, the only fees you incur are standard charges from the bank.
Ready to forecast, analyze, and move cash all in one, secure platform? Get a consultation today.
Leverage Real-time payments
Take advantage of Real-time Payments (RTP) to send up to $1M with near-instant settlement, confirmation, and fund availability. RTP can be initiated and processed anytime, anywhere, empowering your organization to send secure payments in a moment's notice.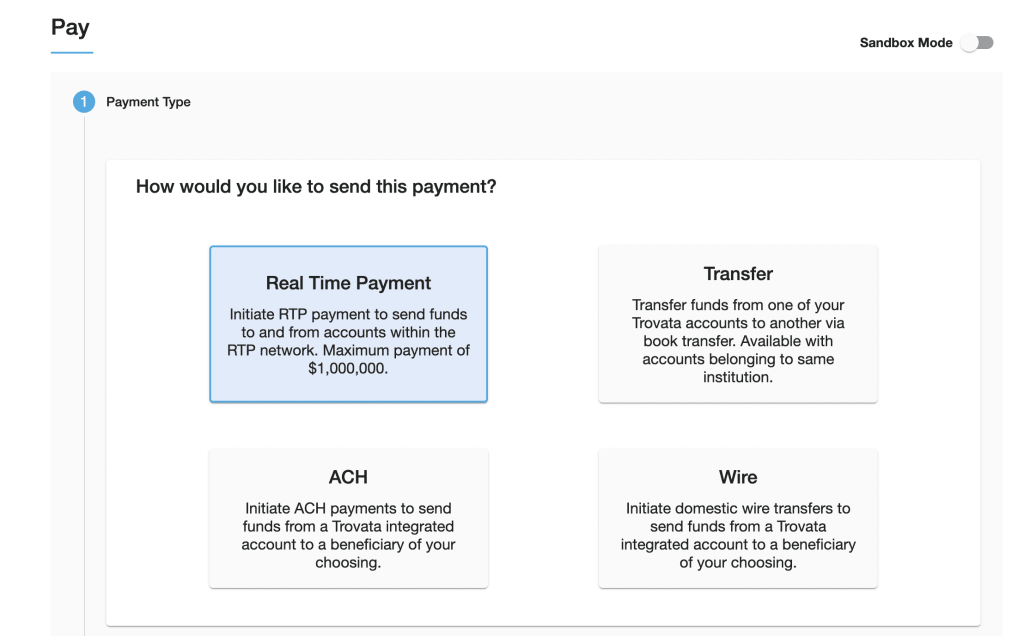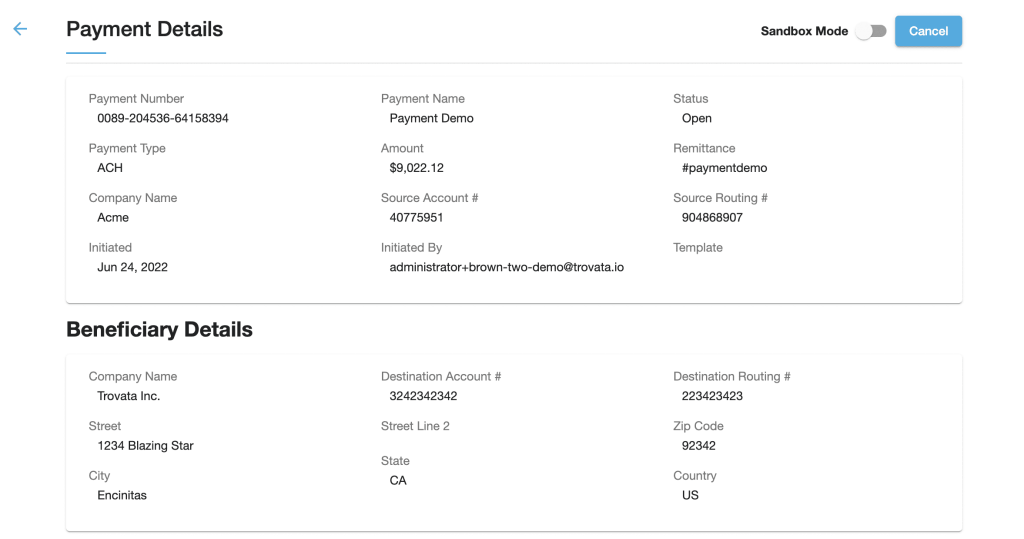 Visibility into payments
history and processes
Track payments in a comprehensive dashboard with deep historical information such as account and beneficiary details, workflow processing, and payment history. Easily dig through your payment history with Google-like search that finds the right data from payments across connected accounts. Analyze payments by status and drill down into historical payments within a specific date range.
Ensure payments adhere to company policy
Increase transparency and manage your payments approval processes with automated workflows. Throughout payment lifecycles, administrators have the ability to set up custom rules and user roles to ensure teams are sending payments in accordance with treasury policies and internal controls. These workflows can be saved as templates and assigned to payment types, for compliance throughout every step of the payment process.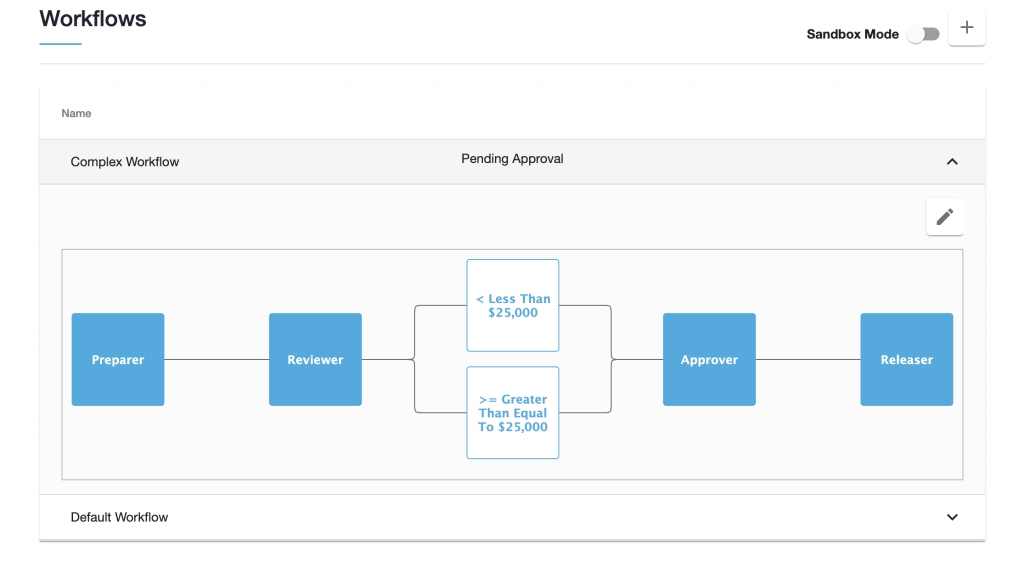 Get Started
Sign up today and connect your first bank—free. Explore for yourself. Managing cash is easy with Trovata.
Get Started – free
Learn More
Book a demo to get a product walkthrough of Trovata with one of our experts.
Get Demo