How Accounting Professionals are Benefiting from Trovata
Manual processes force accounting professionals to spend hours in Excel spreadsheets and less time contributing in more strategic ways.
Using Trovata, accounting departments can automate cash reporting and forecasting. Trovata helps accelerate the cash reconciliation with GL tagging and/or ERP integrations.
Learn more about what Trovata can do for your department. Request a demo here!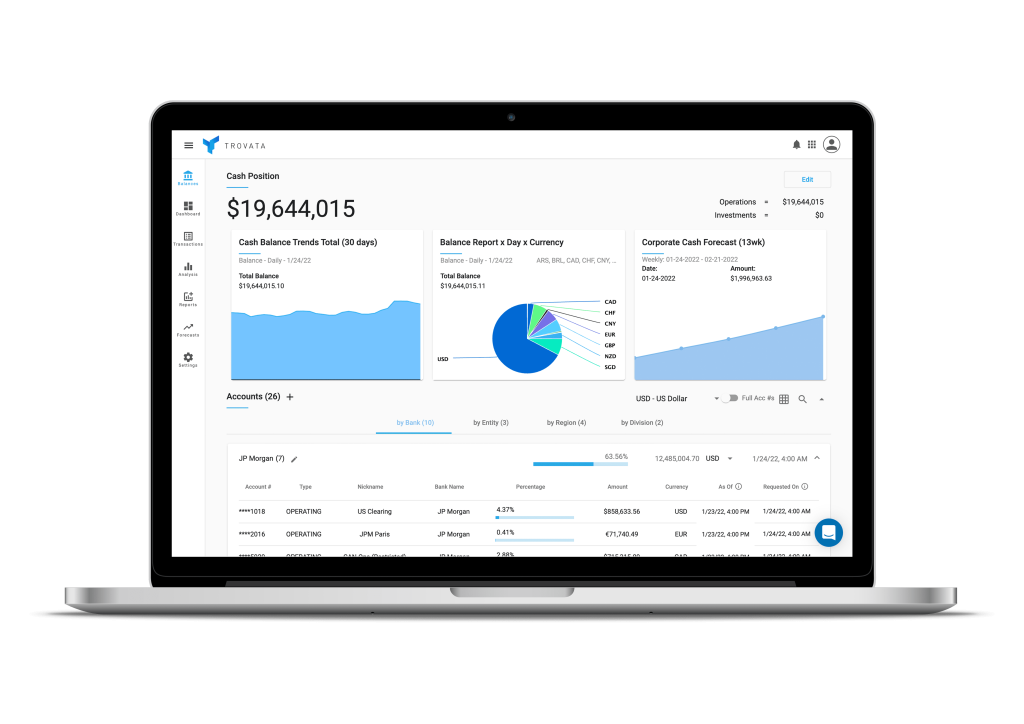 Trovata Can Help Accounting
Professionals By:
Trovata requires no implementation or IT involvement.
Get onboarded in weeks, not months.
Book time with one of our cash management experts and schedule
a personalized product demonstration.