How Accounting Professionals are Benefiting from Trovata
Accounting Departments Are Automating 100% of Routine Cash Reporting With Trovata.io.
Manual processes force Accounting Professionals to spend hours in Excel spreadsheets and less time contributing in more strategic ways.
Accounting departments in growing companies can benefit from Trovata.io and begin automating cash reporting and forecasting, while streamlining the cash reconciliation and application process.
Trovata offers a low-lift, low-cost solution that gives Accounting Professionals the best of both worlds: access to valuable cash insights in as little as three hours without requiring any internal IT resources.
Learn more about what Trovata can do for your department. Request a demo here!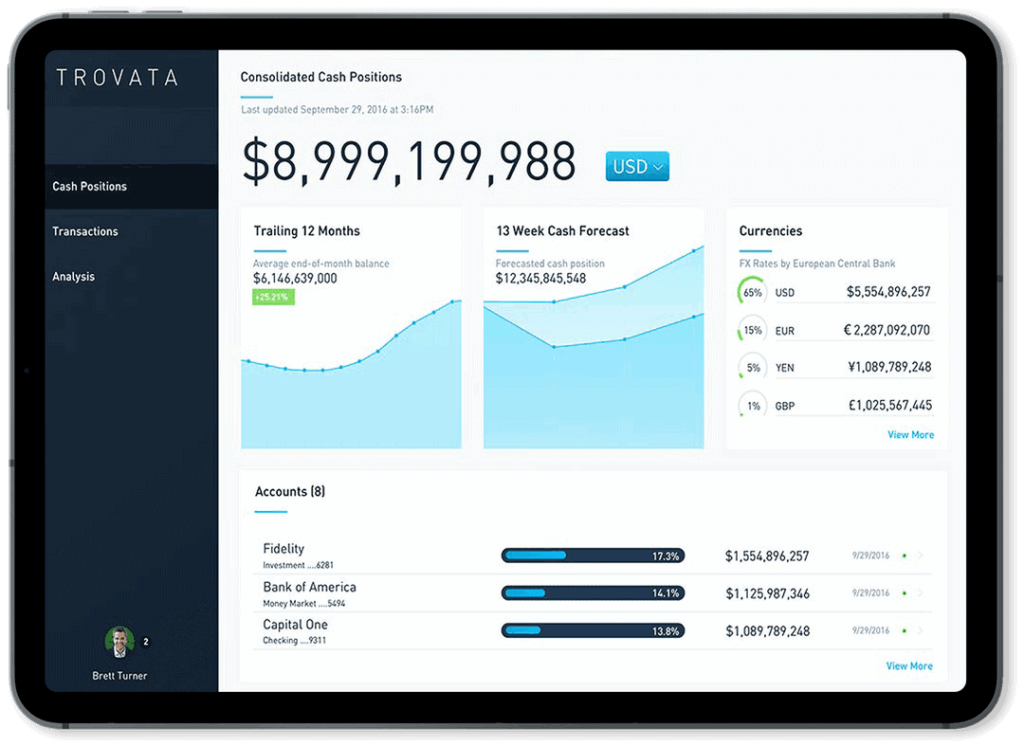 Trovata Can Help Accounting Professionals By:
Trovata requires no implementation or IT involvement.
We can even get Accounting departments up-and-running in less than an hour.
Join Other Accounting Professionals
and Start Automating
Save time and resources by automating tedious accounting functions.
Preview the system today by requesting a demonstration of Trovata.io.