How C-Suite is Benefiting From Trovata
Senior executives need financial information to make faster and better decisions for the business. Communicating these results with CFOs, CEOs, the board of directors, investors, and other executive stakeholders can be challenging.
Trovata helps finance and treasury teams present complex financial data in a highly consumable way for all stakeholders. We make it easy to build reports, analysis, and forecasts through the use of automation technology,  while still letting you control what to deliver, when, and to whom.
‍We use our mobile platform as a way to interact with executive stakeholders by breaking up what you deliver into highly consumable "snacks" with triggers & alerts. No more pouring over charts and graphs in meetings. Trovata helps you deliver what's important in real time in the most efficient way possible.
Request a demo here to learn more.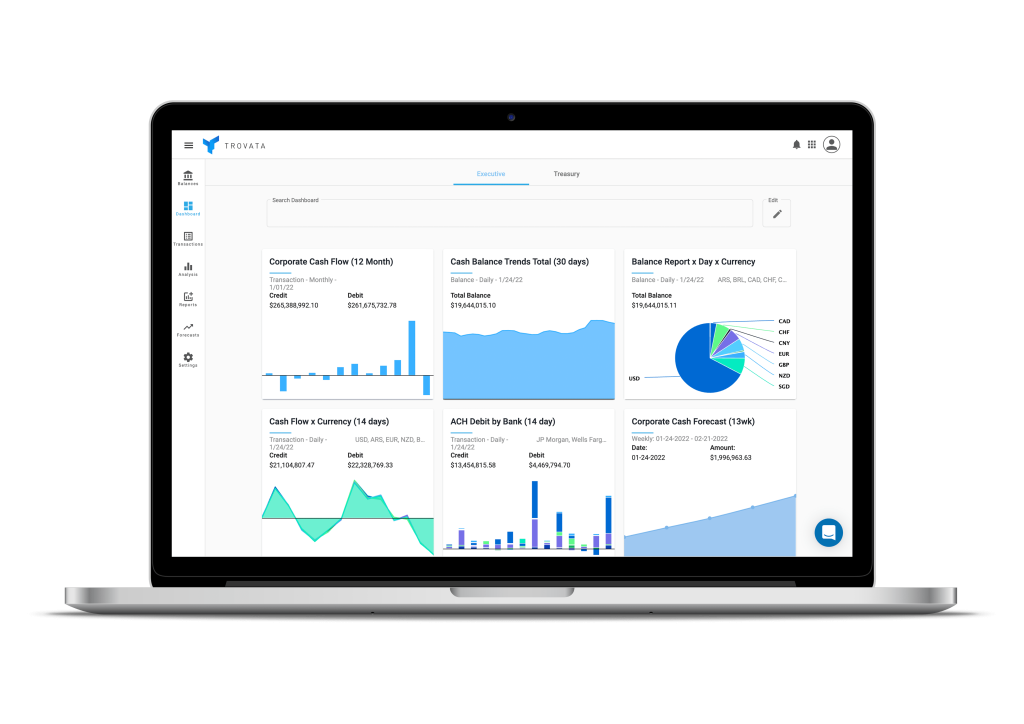 Trovata Can Help C-Suite With:
Trovata requires no implementation or IT involvement. We can even get Accounting departments up-and-running in less than an hour.
Join Other CFOs and CEOs and Start Automating
Save time and resources by automating tedious functions. Preview the system today by requesting a demonstration of Trovata.io.