How Spreadsheets Are Holding Your Treasury Back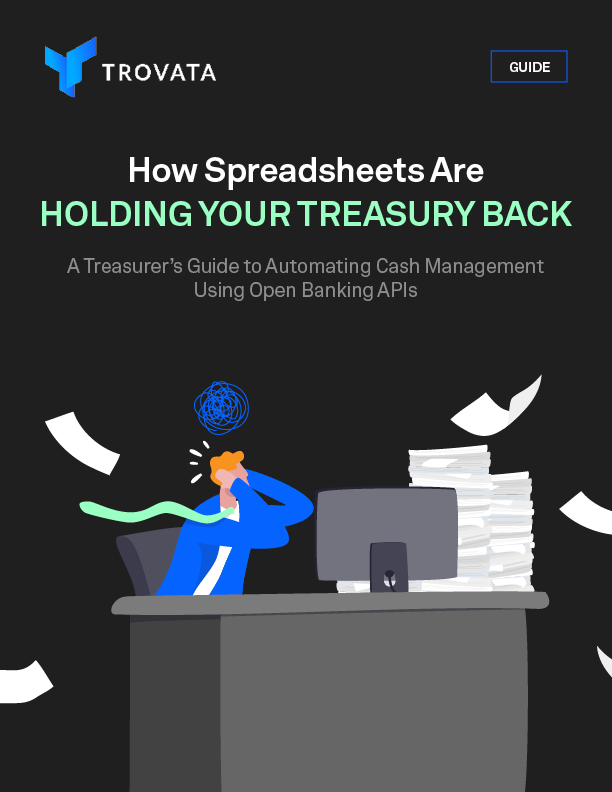 As your organization grows, so does your transaction volume. This growth requires teams to spend countless hours logging into bank portals, gathering statements, and consolidating the data into a single spreadsheet. This process is inefficient and slow which takes time away from performing meaningful strategic analysis.
There's a more efficient way to manage your cash flow. 
In this guide, you'll learn how to break free from spreadsheets by:
Utilizing banking APIs to automate data consolidation and normalization​
Following 5 steps to a successful automation plan​
Discovering how Eventbrite and GoTo achieved success through digital transformation​