Trovata Platform Data Sheet
Empower your team to manage and automate your cash reporting, forecasting and liquidity with precision through Trovata Platform. With direct API connections to major banks, Trovata aggregates cash and banking information into a single, secure platform, truly bridging the gap between your global banks and accounting systems.


Dive into the Trovata Platform Data Sheet to learn how Trovata delivers powerful, data-rich, real-time insights into your company's cash flows, empowering your team to make better and quicker business decisions backed with trusted data.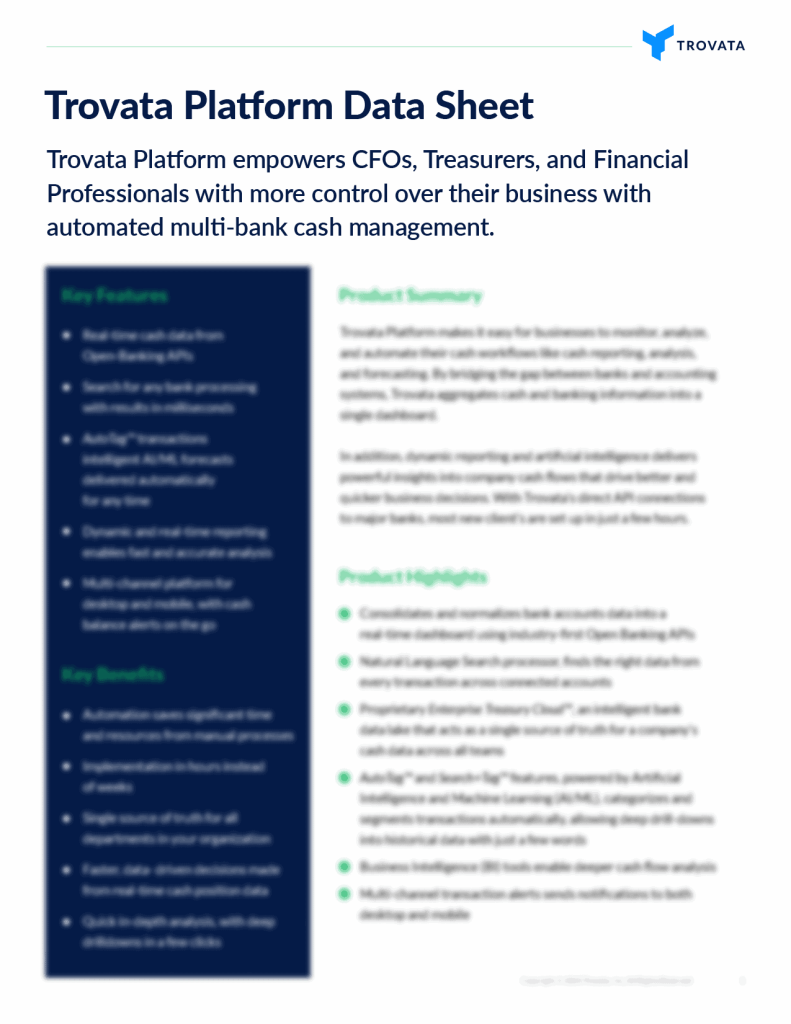 Download the Trovata Platform Data Sheet to: