Square Reinvents Treasury Back Office with Bank Data Lake
New Trovata Enterprise Treasury Cloud™️ future-proofs Square's data strategy.
Over the past year, Trovata has partnered with the Treasury and IT departments at Square to develop a big data platform to improve Square's cash data quality, latency, and reliability.
Square, a revolutionary payments company, has earned millions of daily users with their portable point-of-sale (POS) terminals, payment gateways, and payment processing solutions for large and small businesses worldwide. Since 2009, Square has grown into one of the world's largest payment processors generating $5B in annual revenue and processing over $100B in payments volume.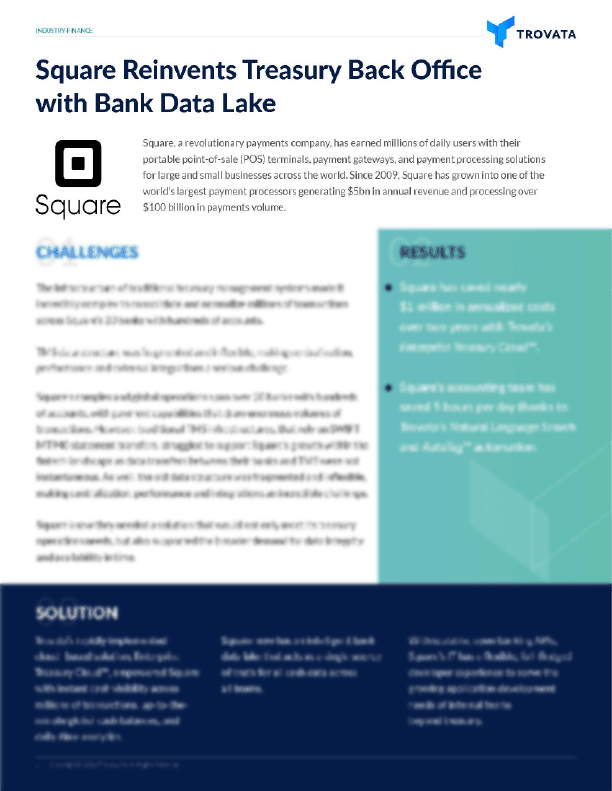 Square challenged Trovata to create a solution that would provide:
Trovata Treasury Cloud™️, the resulting platform, has provided Square with a centralized data lake for cash data and custom-built API's. Our solution has removed the burden of data maintenance and quality assurance and enabled Square's IT department to focus on core operations.